Premium * California * Casual
SLVDR (pronounced: sal-va-dor) was created in 2008 from timeless design, premium materials and focused details. 
We strive to make well-considered classics that are born in California and influenced by the world.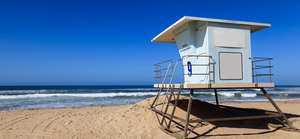 Tower Collection
The ubiquitous lifeguard tower conjures up a variety of memories- the smell of suntan lotion, gulls trying to steal your lunch, summer days with no responsibilities but most of all it represented a sense of security knowing a well trained professional was there if you needed them. There is nothing more "California" than a sun bleached lifeguard tower.
Sun Bleached Collection
With an average of 290 days a year with sun it makes sense the California weather effects all kinds of surfaces. This washed out offering of color is a nod to the patina the California sun can provide.
Script S
Simple, clean and well considered are the elements that drive the SLVDR presentation. The Script S collection embodies the SLVDR aesthetic and the premium materials used only re-enforce the quality of this offering.